What Is Crippling Anxiety?
Causes
Types
Symptoms
Treatments
Helpful Products
Get Help!
Feeling anxious is a relatively common feeling but when you regularly feel anxious, it might be due to a mental health condition.
Living with crippling anxiety can be challenging because it can make your mind race, make you dread actions that other people find easy (like commuting to work), and make your problems seem unavoidable.
Similarly, it might be challenging to love someone who suffers from anxiety. You could feel overwhelmed by how your partner's emotions impact your daily life or helpless to intervene. Accordingly, this article will discuss crippling anxiety, its types, causes, and symptoms.
What is crippling anxiety?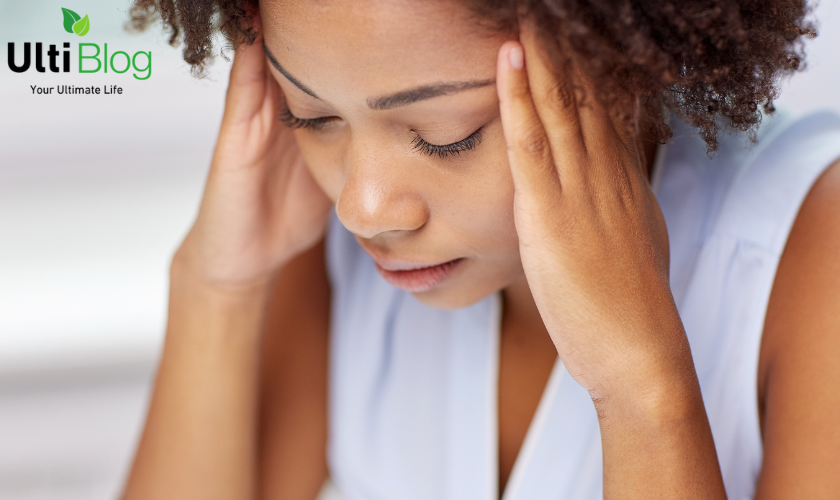 Before explaining "crippling anxiety," we'll point out some facts about anxiety disorder and briefly define "anxiety." You can find the best books on mental health in the Ultibest Products category Buy The Best Books On Dementia And Mental Health.
Do you know that anxiety disorder is one of the most common mental illnesses in the United States? Were you informed that approximately 40 million people in the United States have anxiety disorders? However, 36.9 percent of them are receiving treatment.
Anxiety is described as an emotion marked by feelings of tension, anxious thoughts, and bodily changes, such as elevated blood pressure."
Crippling anxiety is a common term used to describe anxiety disorder or severe anxiety, as it could affect your ability to go about doing important activities, unlike "ordinary" cases of anxiety.
Take control of your mental health with the convenience of online therapy. Get 20% off your first session and start your journey towards happiness and inner peace today.
Origin of anxiety and anxiety disorders
Feelings of anxiety when one is exposed to potentially dangerous or disturbing situations are not only normal but also essential for survival.
Since the beginning of time, humans have had physical alarms that enable them to take evasive action when predators or danger is nearby. These warnings manifest as elevated heart rate, perspiration, and enhanced sensitivity to the environment. The acute physiological stress response to an emergency alarm and mobilization during the day and at night may paint a more vivid picture.
The "fight-or-flight" response, which is brought on by the adrenalin rush triggered by the threat, is a hormonal and chemical messenger that the brain produces. This hormone makes people physically capable of fending off or escaping any potential dangers.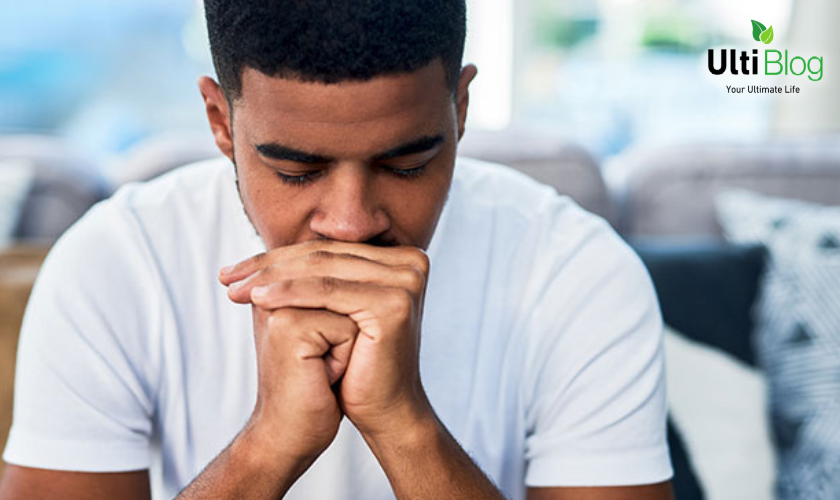 Running from bigger creatures and impending danger is a less urgent issue for many individuals than it would have been for early humans. These days, the main sources of anxiety are things like work, money, family life, health, and other important matters that need a person's attention but don't necessarily call for the "fight-or-flight" response.
It can be easier to recognize and get treatment for an anxiety problem if one knows the difference between typical anxious feelings and an anxiety disorder that needs medical attention.
Anxiety disorders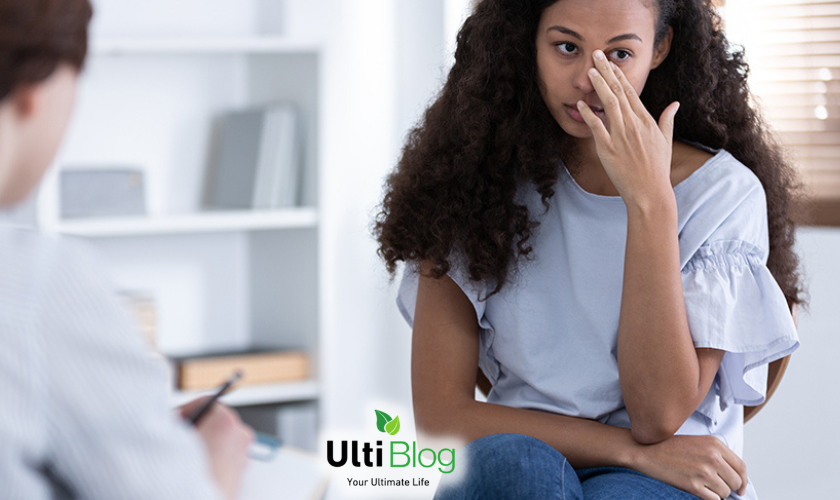 Sometimes the intensity or duration of an anxious emotion is out of proportion to the source of stress that initially set it off. Additionally, physical symptoms like nausea and elevated blood pressure could appear. Through these reactions, anxiety becomes an anxiety disorder.
According to the American Psychologist Association (APA), an individual with an anxiety disorder "has repeated intrusive thoughts or concerns characterized by intense fear."
When anxiety becomes a problem, it can make it difficult to go about regular tasks.
Types of crippling anxiety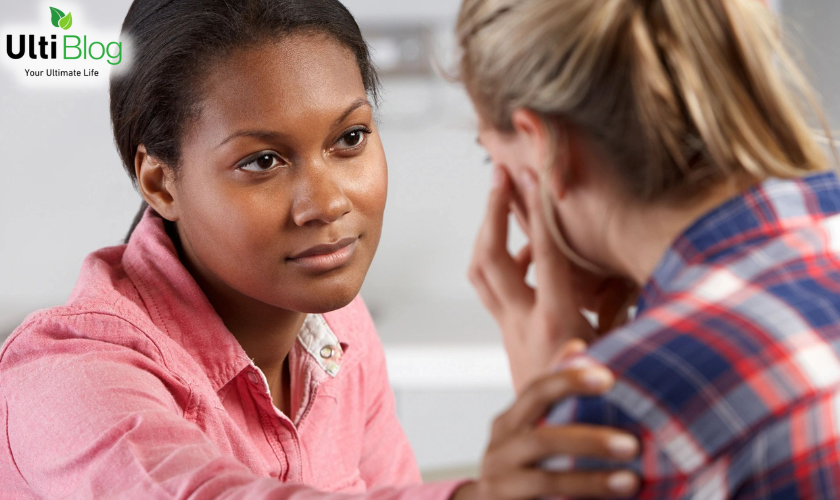 Anxiety disorders are divided into the following types by the Diagnostic and Statistical Manual of Mental Health Disorders (DSM-V).
Generalized anxiety disorder
Generalized anxiety disorder (GAD) is a persistent disorder characterized by excessive anxiety and worries over unrelated people, things and circumstances in life. The most prevalent anxiety illness, GAD, leaves sufferers unable to always pinpoint the source of their concern.
According to the ADAA's Anxiety Disorders - Facts & Statistics, GAD affects 6.8 million adults, or 3.1% of the U.S. population, yet only 43.2% are receiving treatment. The illness is more common in adults between 35 and 59, and women are twice as affected as men.
Symptoms of GAD
Symptoms of generalized anxiety disorder might vary. They may consist of:
Difficulty handling uncertainty
Perceiving situations and occurrences as scary even when they aren't
Fear of making the wrong choice and indecision
An inability to ignore or let go of a concern
Lack of ability to unwind, restlessness and feeling tense or on edge
The inability to focus on the sensation that your mind "goes blank"
Persistent fear or worry over a variety of things that are out of relation to how the events have affected those things
Overanalyzing plans and options to account for all worst-case scenarios
Difficulty handling uncertainty, perceiving situations and occurrences as scary even when they aren't
Physical symptoms and signs could be:
Tiredness
Muscle ache
Insomnia
Feeling shaky and restless
Sweating
Diarrhea
Mood swings
Obsessive compulsive disorder
This mental disease, commonly known as OCD, is characterized by recurrent, unwanted thoughts or sensations (obsessions) or the impulse to do certain repetitive behaviors (compulsions). Obsessions and compulsions are both common in these people.
OCD affects 2.5 million adults or 1.2% of the U.S. population. Women are three times more likely to be affected than men. The average age of onset is 19, with 25% of cases occurring by age 14. One-third of affected adults first experienced symptoms in childhood.
Also, read about obsessive love disorder in What Is Obsessive Love Disorder? by Ultiblog.
Panic disorder
Panic disorders are characterized by brief or unexpected episodes of extreme anxiety and uneasiness. Shaking, confusion, nausea, dizziness, and breathing difficulties might result from these attacks.
Panic attacks frequently start mild and quickly worsen, reaching their peak after ten minutes. A panic episode, however, could linger for several hours.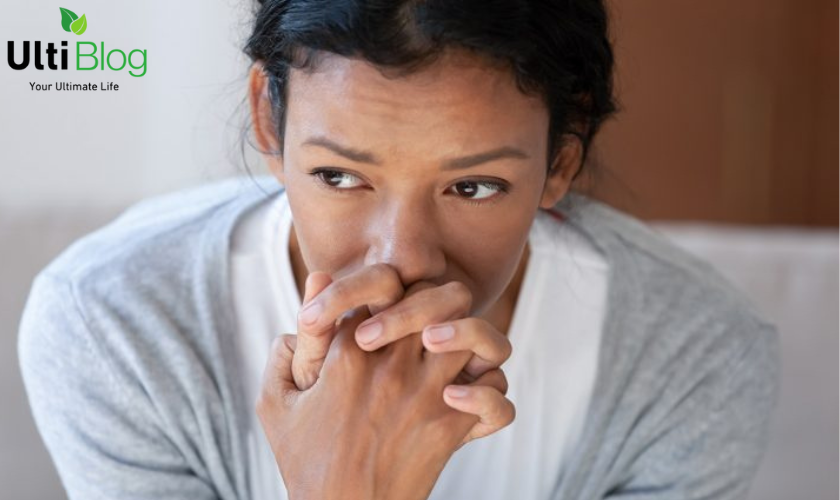 While they frequently follow terrifying events or periods of intense stress, panic disorders can also strike suddenly. A person having a panic attack could mistake it for a serious sickness and alter their conduct drastically to prevent further attacks.
While most people have at least one panic attack at some point, those who have panic disorder frequently have attacks.
Panic disorder can manifest in children, but the symptoms often appear in early adulthood, between 18 and 25. Females are twice as likely as males to develop it.
Although scientists have not yet discovered a connection between panic disorder and a particular gene or chemical, genetic and biological variables may enhance the probability of developing them.
The condition may emerge when a person with specific genetic characteristics is exposed to environmental pressures. These include significant life transitions like having a first child or moving away from home. Physical or sexual abuse in the past could also raise the risk.
Panic disorder affects 6 million adults, or 2.7% of the U.S. population, and women are twice as likely to be affected as men.
Symptoms of a panic attack
Chest ache and tension
Fear of dying
Irrational fear of losing control or "becoming mad"
Chills or feeling hot
Dizziness and lightheadedness
A feeling of being separated from reality
Nausea and an upset stomach
Heart palpitations, an irregular pulse, or a high heart rate
Numbness or tingling
Shivering, sweating, or trembling
The signs of a panic attack can match those of other illnesses, such as thyroid issues, heart ailments or lung disorders. When having a panic attack, a person may go to the emergency room because they believe they are having a heart attack.
You can find decent books on PTSD in the Ultiblog Best Products category Get The Best PTSD Books.
Social anxiety disorder
Social anxiety disorder (SAD) is a form of anxiety characterized by feeling abnormally awkward or nervous at social events or gatherings.
SAD affects 15 million adults or 7.1% of the US population. SAD is equally common among men and women and commonly begins around age 13. According to a 2007 ADAA survey, 36% of people with social anxiety disorder report experiencing symptoms for 10 or more years before seeking help.
Causes of anxiety disorders
Controversy remains regarding the causes of anxiety disorders. People who are frequently anxious seem more susceptible to anxiety disorders when exposed to severe life situations. Inherited traits can also play a role.
Several medical causes can be linked to anxiety. Your doctor may prescribe tests if they feel that your anxiety may have a medical reason.
Examples of medical problems linked to anxiety are PTSD, heart diseases, diabetes, tumors that can produce adrenaline, respiratory disorders, thyroid problems and the use of certain drugs.
How to manage anxiety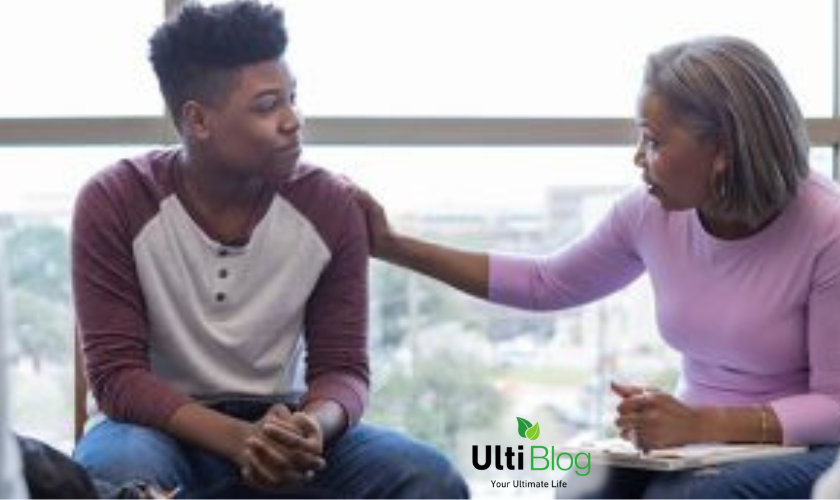 In the past few decades, research has advanced significantly in addressing mental health issues. A mental health professional will organize a treatment strategy that is right for you. Your strategy can include both medications and psychotherapy. The various means of treating anxiety include:
Medications
A licensed clinical social worker can administer anxiety medications, including anti-depressants, anti-anxiety, selective serotonin re-uptake inhibitors, and beta blockers. Medications cannot cure an anxiety disorder. However, the drugs can help you feel better and perform your daily activities better.
Therapy
Therapy sessions can also help you manage debilitating anxiety and live everyday life. You could employ various types of therapy, including cognitive behavioral therapy, exposure therapy, group therapy and talk therapy.
In fact, we recommend Online Therapy to help you with your anxiety.
Other treatments
Other ways to ease anxiety include:
Eating a balanced diet
Aerobic exercise
Getting enough sleep
Spending time with your loved ones
Practicing relaxation techniques like meditation and yoga
Anxiety helpline
If you or your loved one has a distress or panic attack due to crippling anxiety or you need access to a professional mental health therapist, you can promptly contact the Substance Abuse and Mental Health Services Administration (SAMHSA)'s National Helpline for free via 1-800-662-HELP (4357). You can also call 911 immediately and seek help.
Conclusion
Anxiety disorder could be erratic, perplexing and bothersome. It's not only difficult for those who have it, but also for the individuals in their lives. If you know someone with overwhelming anxiety, you understand how awful it feels to witness their uneasiness and would do anything to ease their suffering.
Don't hesitate to talk to your loved ones and seek professional treatment if you have an anxiety disorder or know someone with the condition. Treatment of anxiety without support isn't advisable.
FAQ
Can anxiety be cured?
Anxiety disorder cannot be entirely reversed. However, it can be managed effectively with medications, therapy, a balanced diet, exercise and adequate sleep.
Can post traumatic stress disorder cause anxiety?
Yes, post traumatic stress disorder (PTSD) can heighten anxiety, and anxiety is a typical symptom of PTSD. Hence, both conditions are related.
We're an affiliate for Online Therapy.com.