What Is Catastrophic Thinking?
Causes
Conditions Linked
Signs
Treatments
Helpful Products
Catastrophic thinking is a phenomenon we experience when we irrationally believe that a negative event will have disastrous consequences. The negative thoughts associated with catastrophic thinking can be so severe that they cause clinical anxiety and interfere with our daily lives.
This article will explore further details about catastrophic thinking, whether it is a disorder, and how it can be treated.
What is catastrophic thinking?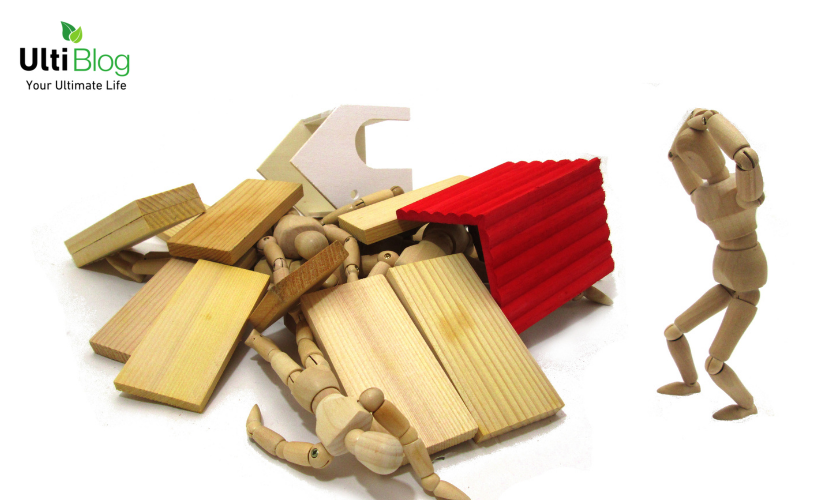 Catastrophic thinking is an irrational belief that an adverse event will have disastrous consequences. It is a form of anxiety that can be so severe that it interferes with our daily lives. If someone has repetitive worst-case scenario thoughts, it is called catastrophizing. This is considered a good thing in some circumstances, while it can be highly detrimental in others.
It is considered a good thing when it comes to traumatic events like preparing for natural disasters or emergencies. It is considered bad when the catastrophic thoughts are about things that are not actually dangerous, and the person cannot control their negative emotions.
Examples of catastrophizing
Catastrophizing can be about any kind of event, no matter how small. For example, a student may catastrophize about getting a bad grade on an exam. This can lead to the student feeling anxious and stressed about the exam, which can lead to them not studying as much as they should or not taking the exam.
Catastrophizing can also be about more significant events, such as a job loss or a relationship ending. These forms of traumatic events can lead to catastrophic thinking about the future. For example, a person who has just lost their job may catastrophize about being unable to find another job, being homeless, and not being able to provide for their family, which may lead to a panic attack.
Is catastrophic thinking a disorder?
Catastrophic thinking is not a disorder but a predictor of psychiatric disorders, such as anxiety and post-traumatic stress disorder(PTSD).
Dwelling on a negative outcome (catastrophic thinking) contributes to many mental health disorders and is a major focus of prevention strategies and psychotherapy.
Causes of catastrophic thinking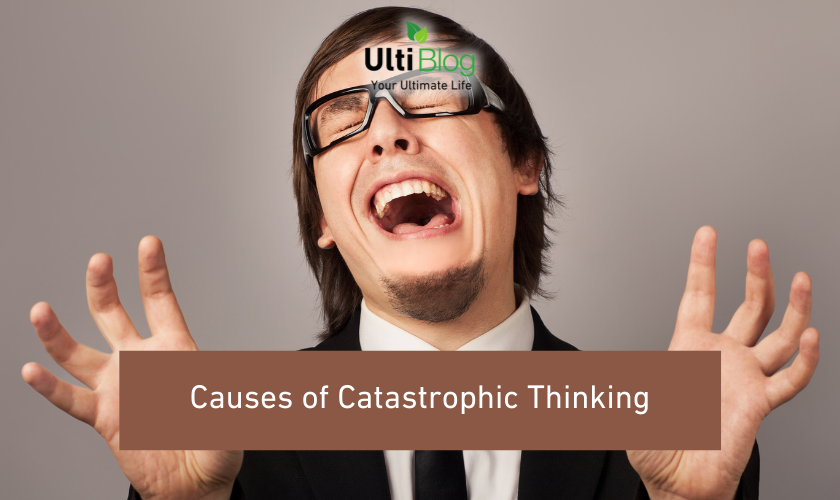 According to the scholarly book Understanding and Treating Fear of Pain, published by Oxford University Press, catastrophizing is obviously associated with the fear of pain. Factors that can play a part in the development of a fear of pain include:
A history of painful experiences
A history of trauma or abuse
A family history of pain or trauma
Certain personality traits, such as being perfectionistic or having low self-esteem
Is catastrophizing common?
If you are catastrophizing, you are not alone. Catastrophizing is actually quite common. A cross-sectional study about Repetitive Negative Thinking published in the journal Pub Med found that about 84% of the population has at least some repetitive negative thoughts.
The study also found that people who catastrophize are more likely to experience depression, anxiety, and avoidance symptoms.
Physical and psychological conditions linked to catastrophic thinking
As we mentioned before, catastrophic thinking is not a mental illness. It is rather a symptom of other mental health conditions. Catastrophic thinking has been linked to conditions such as:
Anxiety disorders
Depressive disorders
Panic Disorder
Post-traumatic stress disorder
Obsessive-compulsive disorder
Chronic pain
Catastrophizing and anxiety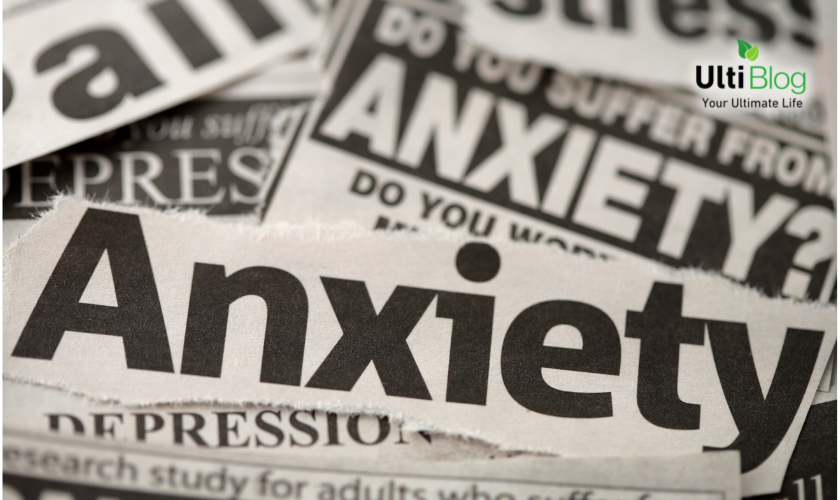 Catastrophizing is a significant regression factor for anxiety. This means that catastrophizing can predict anxiety. The study found that the more irrational beliefs a person had, the more likely they were to experience anxiety.
Catastrophizing and depression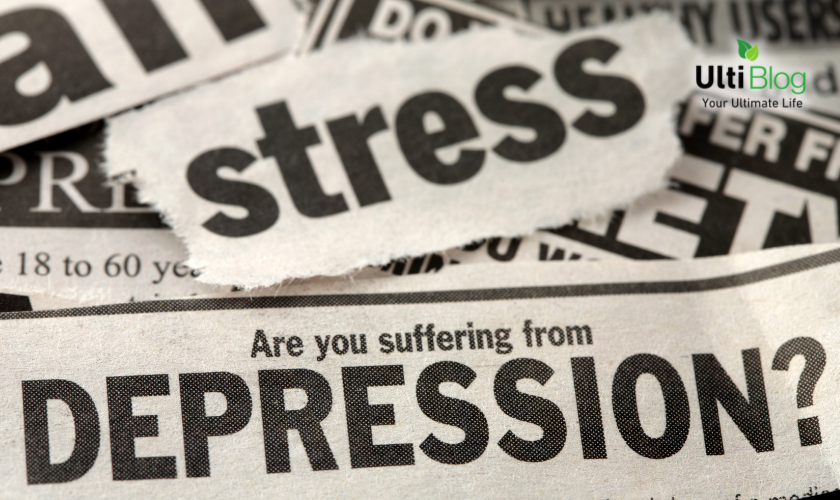 Catastrophizing is a significant predictor of depression in chronic pain patients. This means that if you are catastrophizing, you are more likely to experience depression. And if you'd like to learn more about depression, we suggest reading Depression Explained.
Catastrophizing and panic disorder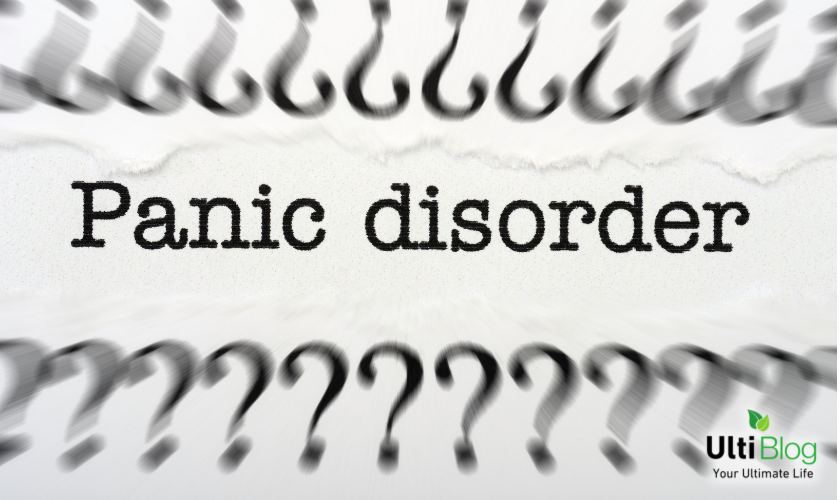 Catastrophizing is a cognitive process that is associated with Panic Disorder. It is when a person consistently interprets harmless bodily sensations as signs of an impending physical, mental, or social catastrophe.
This can lead to fear and panic attacks in people who suffer from Panic Disorder. While the cause of Panic Disorder is still unknown, it is believed that Catastrophizing may play a role in the development and maintenance of the disorder.
Catastrophizing and post-traumatic stress disorder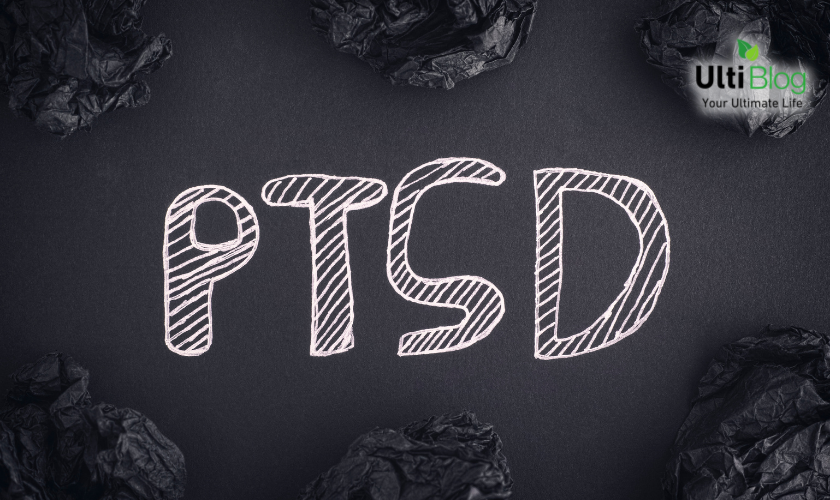 Research has revealed that individuals who regularly catastrophize are more likely to experience PTSD symptoms and increased pain severity. For instance, it was found that self-appraisals of those in the fire-fighting industry who believed exposure to fires would be catastrophic were likely to experience more severe symptoms of PTSD following actual exposure than those with less negative appraisals.
The same journal article goes on to say that "catastrophic thinking may increase PTSD symptoms by interfering with fear extinction." This means that if you are catastrophizing, you may have a harder time overcoming your fears.
Note: If you want to know more about PTSD, we recommend reading Is PTSD A Disability?
Catastrophizing and obsessive-compulsive disorder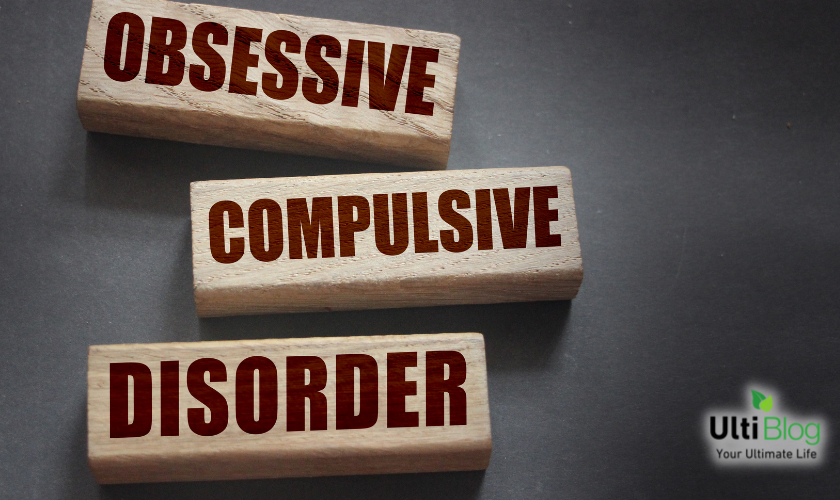 A study about the relationship between catastrophizing and OCD found that catastrophizing is a significant predictor of OCD. This means that if you are catastrophizing, you are more likely to experience OCD.
The study found that people who catastrophize are more likely to have obsessive thoughts and engage in compulsive behaviors.
Catastrophizing and chronic pain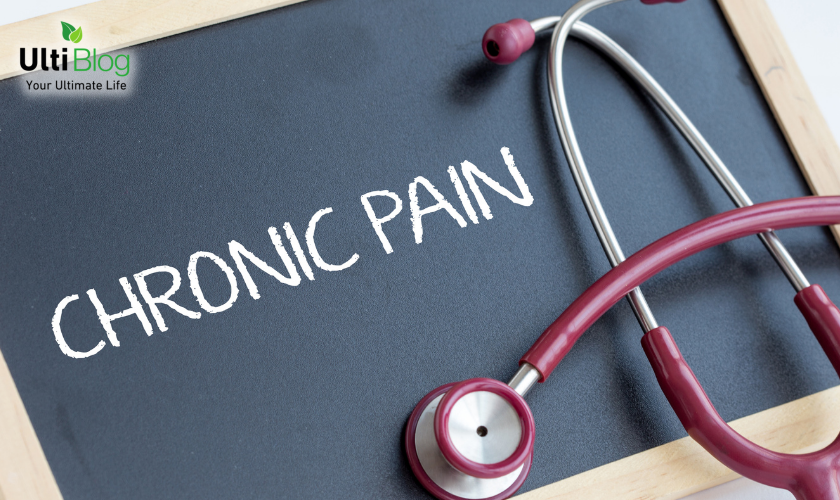 Pain catastrophizing is a significant predictor of pain intensity and disability in people with chronic pain. This means that if you are catastrophizing, you are more likely to experience more pain and be less able to function.
The study found that people who catastrophize are more likely to have negative thoughts about their pain, feel more helpless, and have a harder time recovering from their pain.
As you see, cognitive distortions can have a serious impact on your mental health as well as your physical health.
Signs and symptoms of catastrophizing
If you catastrophize, you may experience some of the following signs and symptoms:
You consistently think about the worst possible outcome of a situation
You feel like you are in constant danger
You can not face a traumatic event like others
You have a hard time enjoying your life because you are always worried about what could go wrong
You avoid people, places, and things that you think could be dangerous
You have difficulty concentrating or focusing on anything other than your fear
You are always on edge and feeling stressed
You may feel like you are going crazy because of the way your mind is constantly racing
If you are experiencing any of these signs and symptoms, it is important to seek professional medical advice. Catastrophic thoughts can be a symptom of other mental health conditions and can be very debilitating.
They can have severe consequences if left untreated, such as job loss, relationship problems, and even suicide. Please call the National Suicide Prevention Lifeline if you are in crisis at 988 or chat with them online.
Treatment options for catastrophic thinking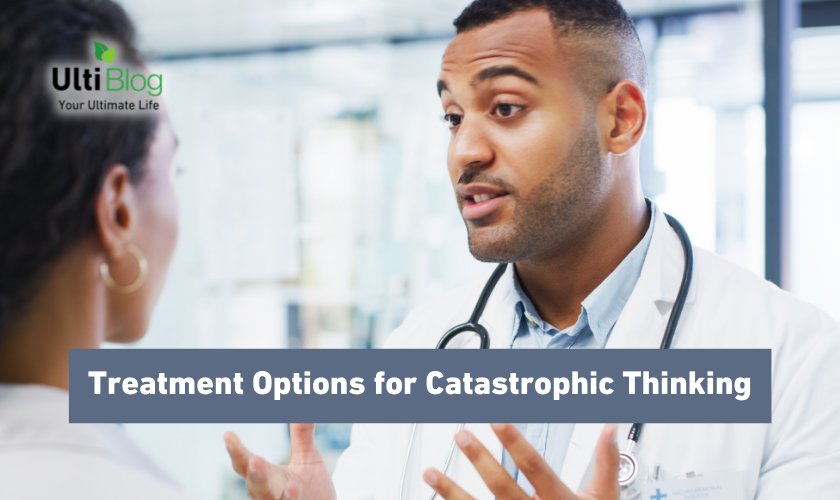 There are a few different ways that catastrophic thinking can be treated.
Cognitive-behavioral therapy
One way to treat cognitive distortion is through cognitive-behavioral therapy, which is a type of therapy that helps people to change their thinking and behavior.
Medical reviewers confirm that preoperative cognitive-behavioral therapy can reduce pain catastrophizing and improve pain outcomes and quality of life in individuals scheduled for surgery.
This type of therapy can help you to identify your negative thought patterns and replace them with more positive ones. It can also help you to learn how to manage and cope with your mental health condition in a healthy way.
Exposure therapy
Another treatment option for catastrophic thinking is exposure therapy. The latest evidence-based research proves that exposure therapy is one of the most effective methods to stop pain catastrophizing in fibromyalgia patients.
This type of therapy assists people in confronting their fears in a safe and controlled setting. This can help you to learn that your fears are not as dangerous as you think they are and that you can cope with them.
Medication
There are also medication options that can be helpful for treating distorted thinking. These include antidepressants, anti-anxiety medications, and beta blockers. These medications can help to reduce your anxiety and help with your irrational fear.
How do you stop catastrophizing thoughts?
Other than seeking professional help, here are a few things that you can do to stop catastrophizing:
Practice mindfulness: Mindfulness exercises help patients to get back into the present moment and out of their heads. This can help to reduce the amount of time that you spend on irrational thinking.
Tip: Some products like Jasmine oil and organic chamomile tea can help you to relax, which is why they help in mindfulness meditation.
Identify your triggers: Try to identify what situations or thoughts trigger your negative thoughts. Once you've recognized your triggers, you can work on avoiding or anticipating them.
Challenge your thoughts: When you have an irrational thought, try to challenge it. Consider whether there is any proof to back up the thought. If not, then try to reframe the thought in a more positive light.
Practicing relaxation techniques: Relaxation techniques like deep breathing and meditation can aid in the treatment of mental illnesses such as anxiety disorders and stress. This can help to stop irrational thoughts before they start.
Seek professional help: If you struggle to stop your negative thoughts on your own, seek professional help. A therapist can help you to identify and change your thinking patterns.
Conclusion
Catastrophic thinking can be a very debilitating condition. If you are struggling to stop your negative thoughts, it is essential to seek professional help.
Various treatment options are available to reduce negative thinking and improve your quality of life. You can learn to manage your thoughts in worst-case scenarios in a healthy way with the proper treatment and improve your mental health.
FAQ
What Is Catastrophic Thinking A Symptom Of?
Catastrophic thinking is a symptom of anxiety disorders, post-traumatic stress disorder, and depression. As mentioned above, it can also be a symptom of other mental illnesses.
Is Catastrophic Thinking OCD?
Catastrophic thinking can be a symptom of OCD, but it is not the same thing. Catastrophic thinking is when you have negative thoughts about a situation that is not actually dangerous. OCD is when you have compulsions, or repetitive behaviors, that you feel you need to do in order to avoid a feared situation